Both Rafael Nadal and Stan Wawrinka have won the Australian Open in their long and successful careers. Neither could draw a decisive advantage for this year's quarter-finals, however.
Thiem vs Zverev Tennis Betting Tips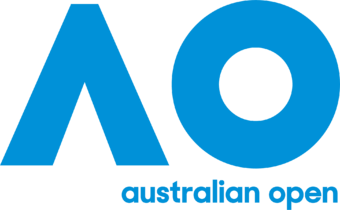 Competition: Australian Open ATP
Date: January 31, 2020
Betting Tips 2
Odds: 2.65
Stake: 4/10 units
Please rate our tennis betting tips! 🤩
Instead, Dominic Thiem and Alexander Zverev reached the round of the best four athletes at the 108th edition of the most important tennis tournament down under. For both of them, this is Melbourne's first participation in a semi-final of the first Grand Slam tournament of the tennis season. The first ever Grand Slam semi-final for the German.
This may be why Dominic Thiem's ​​Alexander Zverev's bookmakers tend to move towards Lower Austria. After all, the 26-year-old is among the top four players in a Grand Slam for the fifth time in his career.
However, he played all four semi-finals at the French Open on his preferred clay court, where he made two finals in 2018 and 2019. Both times, however, he lost to the clay court king Rafael Nadal. The first in the world rankings that Dominic Thiem was able to beat in the quarterfinals of the Australian Open 2020.
Meanwhile, there are also aspects that speak against Dominic Thiem against Alexander Zverev for the tip on the German final. Sascha should not only have the viewers on his side because of his announcement that he wants to donate the prize money if the tournament is won. The German also won the only duel with the Austrian on an outdoor hard court.
Dominic Thiem – Statistics & current form
Current position in the world rankings: 5.
Position in the seed list: 5.
The 26-year-old Austrian Dominic Thiem has rewarded himself for a sensational tournament and is now fully deserved for the first time in his career outside the clay court in a semi-final of a Grand Slam tournament.
A development that had emerged. After all, the player from Wiener Neustadt has continuously increased his game outside of his favorite clay court over the past year and a half. The fact that he now belongs to the elite on the hard court flashed several times in 2019.
Among other things, Dominic Thiem won the Indian Wells Masters and, characteristically, won the very first major title of his career on hard court. And then, as is well known, he fought his way into the final of the ATP Finals at the end of 2019, where he ended up short in the tie-break at 1: 2 against Stefanos Tsitsipas on the indoor hard court in London.
As the current vice world champion, he was also credited with some down under, even though he went into the first Grand Slam tournament of the calendar year without any real preparation tournaments. Previously, he had only participated in the ATP Cup, where he lost two of his three singles.
There are two other main reasons why Dominic Thiem versus Alexander Zverev now speaks for the Lower Austrian's final. First, he already knows the feeling of being in a semi-final of a Grand Slam, which could potentially be a factor in terms of psyche. After all, for a change he is the older player on the pitch in such an important game.
And secondly, the number five in the ATP world rankings in the quarterfinals convinced Rafael Nadal across the board and, except for one critical moment in the fourth set, was already mentally well sorted on Wednesday.
Only when he was allowed to serve in the 5-3 lead to win the match did the Lower Austrian fail with a double mistake and three forehand errors, with which he gave the Taurus from Manacor the break and the comeback that went with it. After 5: 6 lag he then changed his service game, forcing the tie-break, and won there with the third match point.
One factor, however, should also be that he got into bed very late due to this four-hour and ten-minute match on Wednesday. Before he should have come to rest, it should have been three or four in the morning in Australia.
Like his opponent, he has free time on Thursday, but his opponent was finished more than five hours earlier on Wednesday, which can be a huge advantage in a match at such a high level in terms of regeneration.
It is all the more important that Wiener Neustädter makes optimal use of the time available to him. After all, with a win he would succeed in history. The Australian Open has been held since 1905. There has never been a finalist from Austria before …
Last matches by Dominic Thiem:
🎾 01/29/2020 – Thiem vs. Nadal 7-6, 7-6, 4-6, 7-6 (Australian Open)
🎾 01/27/2020 – Thiem vs. Monfils 6-2, 6-4, 6-4 (Australian Open)
🎾 01/25/2020 – Thiem vs. Fritz 6-2, 6-4, 6-7, 6-4 (Australian Open)
🎾 01/23/2020 – Thiem vs. Bolt 6-2, 5-7, 6-7, 6-1, 6-2 (Australian Open)
🎾 01/21/2020 – Thiem vs. Mannarino 6-3, 7-5, 6-2 (Australian Open)
Alexander Zverev – Statistics & current form
Current position in the world rankings: 7.
Position in the seed list: 7.
However, 22-year-old German Alexander "Sascha" Zverev, who has now reached the semi-finals of a Grand Slam tournament for the first time in his career, would also make history. In the form of Boris Becker there have been two overall winners of the Australian Open from Germany. Since his last triumph in 1996, only Rainer Schüttler has reached the Melbourne final in 2003.
Now Alexander Zverev could end this long dry spell, something that hardly anyone would have thought possible in the run-up to this tournament. After all, Sascha also omitted all preparation tournaments in favor of the ATP Cup, but got three raven-black days in the tournament of the national teams, during which he lost all three singles.
In particular, his service not only gave him a headache, but also his coaching team, as the German, who landed a big coup in 2018 when he was very young when he was crowned world champion at the ATP Finals, sometimes had desolate values ​​on the first serve had to show.
Even in his first match at the Australian Open against Marco Cecchinato, it didn't look too rosy. Because the German was playfully superior to his opponent, Sascha rocked the thing anyway.
"I won Masters and the ATP Finals, but I never broke that barrier. I am very happy and do not know what to say. You cannot imagine what that means to me. I hope it's just the first Grand Slam semi-final of many. " – Alexander Zverev at Eurosport
In retrospect, that opening win could also be seen as an initial spark, because since then the 22-year-old has run again, who did not have to deliver a single set until the quarter-finals.
Even a top-class player like Andrey Rublev disenchanted Sascha in a smooth 3-0 victory, in which his serve was so strong that the Russian did not make a single break, let alone get a breakball.
If, after the 3-1 win over Stan Wawrinka against Dominic Thiem, he is able to bring this strong service back on the pitch, it should not be blind speculation to play Tip 2 at Dominic Thiem against Alexander Zverev. So the Lower Austrian may be a gifted return player, but the break against his opponent will have to work hard.
Meanwhile, the sympathy of the viewers should be clearly regulated. Not only did Alexander Zverev finally donate $ 10,000 for the Australian bushfire victims for each game he won, but he promised before the tournament that he would even donate the entire prize money of the equivalent of 2.55 million euros in the event of his overall victory.
A promise that he just renewed after entering the semifinals, now that he's only two wins away from actually having to keep it. The hearts of the spectators in Melbourne Park should therefore belong to him.
Last matches of Alexander Zverev:
🎾 01/29/2020 – Zverev vs. Wawrinka 1-6, 6-3, 6-4, 6-2 (Australian Open)
🎾 01/27/2020 – Zverev vs. Rublev 6-4, 6-4, 6-4 (Australian Open)
🎾 01/25/2020 – Zverev vs. Verdasco 6-2, 6-2, 6-4 (Australian Open)
🎾 01/23/2020 – Zverev vs. Gerasimov 7-6, 6-4, 7-5 (Australian Open)
🎾 01/21/2020 – Zverev vs. Cecchinato 6-4, 7-6, 6-3 (Australian Open)
Thiem vs Zverev – Head to Head Statistics
Head to head: 6: 2
Dominic Thiem and Alexander Zverev have faced each other eight times so far and with six games won, the Lower Austrian leads the resulting "head to head" record very clearly before only two wins by Sascha.
Nevertheless, this balance should be put into perspective. After all, a large part of the games took place on clay court, i.e. on the favorite surface of Dominic Thiem, who, of all things, missed a possible major title against Sascha in the final of the 2018 Madrid Masters with a clear 0: 2.
On the outdoor hard court, which is also used here in Melbourne, the two athletes only faced each other at the ATP Beijing 2016. A match that the German won 2-1 after 0-1 deficit.
Dominic Thiem vs Alexander Zverev Australian Open 2020 Tennis Betting Tips by PicksSoccer
When Dominic Thiem and Alexander Zverev clash for the ninth time in their careers, not only are there two players from the current top 10 in the ATP world rankings, but also two good friends who both know each other very well.
Both of them definitely want the ticket for the final, which is why a top-class semi-final is already pre-programmed, although with a view to the parallel semi-final between Roger Federer and Novak Djokovic it is also clear that in this match, who will play in the grand final on Sunday will be played out Outsider may claim one of the best players of all time.
⭐️ Thiem vs Zverev Betting odds comparison – Australian Open 2020
Betting Tips: Dominic Thiem
Odds: 1.53
Betting Tips: Alexander Zverev
Odds: 2:50
Key facts – Dominic Thiem vs Alexander Zverev tips
⭐️ Thiem leads 6: 2 in direct comparison, but lost the only duel on outdoor hard court
⭐️ Both athletes are in the semifinals for the first time at the Australian Open
⭐️ The winner of the game between Federer and Djokovic is waiting in the final
We recommend that you play Dominic Thiem against Alexander Zverev Tip 2 for three reasons and bet on the German's final. First of all, Sascha is made for such big games and has been convincing across the board, especially in the last two games.
Second, the 22-year-old goes into this match with a freshness advantage, as Dominic Thiem spent over four hours against Rafael Nadal on the pitch late on Wednesday night. And thirdly, the odds that Thiem versus Zverev tends towards the Austrian promises significantly more value when betting on the Germans in a close match.
At the top we find Thiem vs Zverev odds of up to 2.65 for the final move of the native of Hamburg. We allude to this supposed outsider bet with four units.
Competition: Australian Open ATP
Date: January 31, 2020
Betting Tips: 2
Odds: 2.65
Stake: 4/10 units